At the moment, I am enrolled in an art class at my high school. Here are a few of my "works"....




This is a section of a portrait I did of a famous Oglala woman....although I can't remember her name right now....


Here is the full portrait: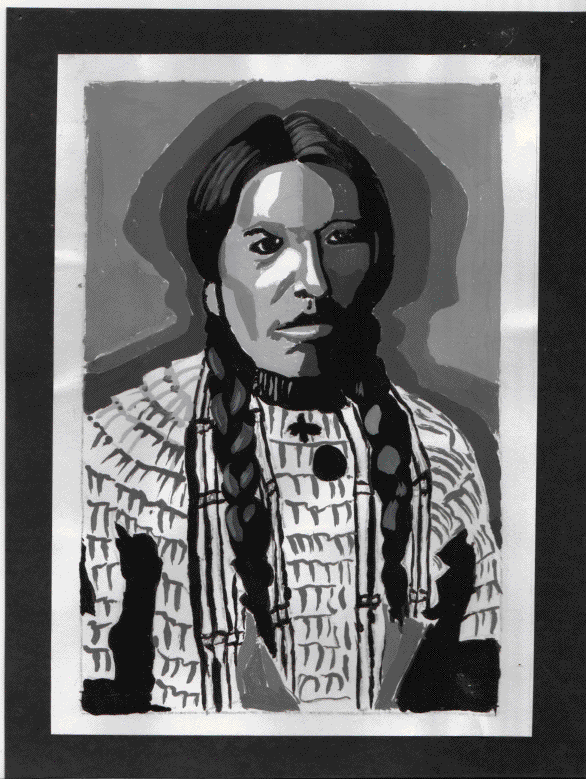 I think its a nice portrait, although my teacher did help me with some parts.